The who, what, & the why of Infinitely Chelle.
I'm excited to be writing my first blog post this after the revamp! I no longer felt connected to the way the blog was before. I'm much happier with the way it is now! I'm Chelle (short for Michelle) and I run Infinitely Chelle (obviously, lol)! I wanted to write a little introduction for you, so you know what to expect to see from the newly revamped blog!
A quick little intro about me!
I was born in the Philippines but moved to Canada when I was 9-years-old. I attended Vancouver Career College for their Registered Massage Therapy program when I was 25. Unfortunately, I got sick before I got to finish the program. With only 1 term left! I was always a sickly child… (it was the main reason my family moved to Canada) but it never truly stopped me from living my life until I was in my late 20s – during which I got diagnosed with 9 new conditions! From heart, skin, spine, and mental conditions… I felt like my entire body just gave up and shut down.
I've finally found something that I am passionate about and that's creating book journals and printables! My hope and goal is to turn my passion for creating and blogging into my full-time business! *cross my fingers*
What this blog is about…
I literally want this to be my little blogosphere. Infinitely Chelle will have a bit of everything – I think the name I chose is perfect for that reason! I can write about my everyday life being chronically ill, my interests like a new book review or a crafty DIY, share recipes and of course, share my creations with you all! I want this blog to be a book & printable catalog for my creations, as well. You can learn more about what you'll see on this blog here.
My hope with this blog is that my readers (that's you!) to find inspiration, a community, a fave new product, and relatable posts as a spoonie, mama, reader, small business owner and as someone who's just trying to find their way.
Why blog?
I have always loved reading blogs! It's taking a peek into someone's life. I started my very first blog, CoffeeHeartMind, back in 2016 and while that was a fun outlet for me, it quickly grew to what I felt to be solely a chronic illness blog. I was definitely hindered by that feeling. It felt like I couldn't write about anything that wasn't chronic illness related. However, writing and keeping a blog has always been on my mind. It has been something that I have always wanted to do.
I started my second blog (this blog) in the summer of 2022, and while I still didn't have a clear direction… all I know is that I wanted a blog. Not a smart way to start a blog but in all honesty, I fell in love with the name Infinitely Chelle that I had to have a blog with that name. I knew I was going to do something with the name… I just didn't know what yet. It wasn't until late fall of that year when I found KDP and Etsy. With so much going on with the creating, promoting, being part of the bookish community on top of everyday chronic illness life that I wanted to find one spot for it all. This blog will allow me to do just that!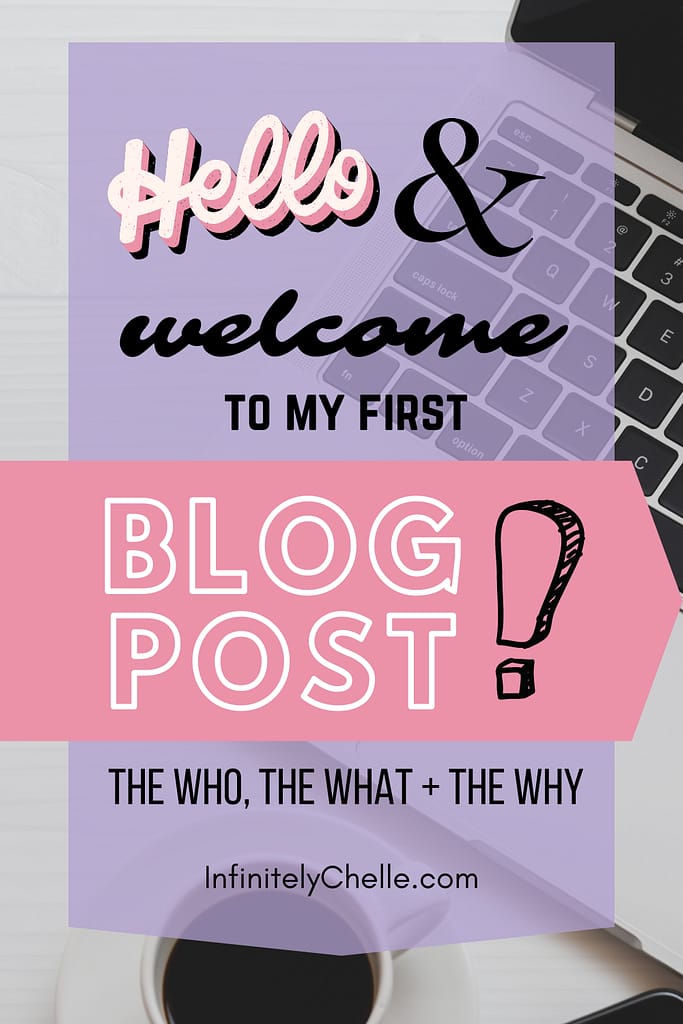 I want to thank you for reading my first blog post! I sincerely hope you stick around and join me on my journey! I'd love for you guys to leave me with ideas on what you would like to see on this blog and what sort of printables and book journals you would like! Thanks for being here! I appreciate you!