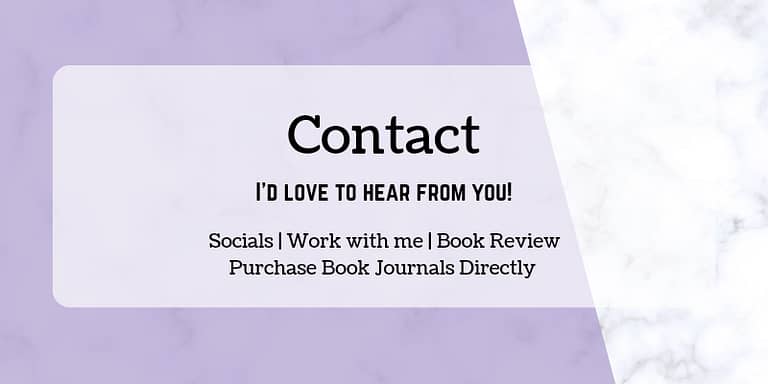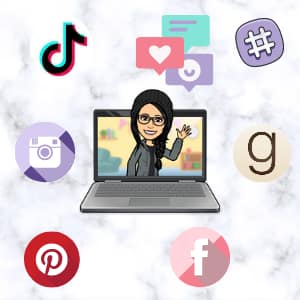 Are you looking for a printable and haven't been able to find it anywhere? Send me an email with the subject "Printable Hopeful" and see what we can do!
Have any ideas on a kind of printable or book journal that you'd love to have? I'd love to hear it! 
Note: By sharing ideas with me, you accept that the idea will be sold in my shops as well.
I am not currently accepting guest posts but plan to in the future!
I'd absolutely love to read your book and help you promote it!
Please carefully read the guidelines below before submitting your request!
Genres I accept:
paranormal
paranormal romance
romantic suspense
space opera
urban fantasy
I'm honest in all of my reviews whether I enjoyed reading the book or not. I try to be as constructive as I can be.
My review of your book will be posted here on the blog, on my social media platforms (Bookstagram, Booktok, Facebook + Goodreads) and if appropriate, Amazon.
If you are wanting your review submitted by a certain date, please give me adequate time to enjoy reading your book. I require a bare minimum of 4 weeks per book review… the longer time you can give me, the better. (I am disabled and deal with chronic pain and don't know how I'm going to feel on the daily. I would rather not be rushed when reading so I can give you the proper review that you deserve!)
If these conditions are acceptable, I would love to hear from you! Send me an email with the subject "Book Review Request"
Please note that not all requests will be accepted. I do not want to accept and not meet your deadline. Please allow me 1-3 days to respond.
Why Choose Me to Review Your Book?
Are You In The Vancouver Lower Mainland?
If you are in the Vancouver Lower Mainland and are interested in purchasing my book journals, please do not hesitate to contact me. I would love to arrange a meet with you so that you can purchase my book journals from me directly – instead of Amazon. Send me an email with the subject "Book Journal Guildford"
If you are interested in buying my book journals in bulk, please send me an email with the subject "Bulk Book Journals" and we will work something out. 
Must be willing to meet me at Guildford Town Center in Surrey.
10181 152 Street.