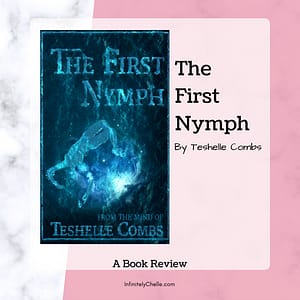 The First Nymph by Teshelle Combs
Author: Teshelle Combs
Published: April 2023
Narrators: Dual POV
Genre: Romantic Fantasy
Length: 368 pages
Goodreads rating: 4.14
Amazon rating: 4.8
Marriage is forbidden in Orega, the Land of Many Waters. The High Prince doesn't care about that, though, and is determined to make a wife out of Orega's High Queen Eilyn.
This is the first book I've read from Teshelle Combs, and I really enjoyed this read! I was lucky enough to be given the chance to read this before it was released in April 2023. (I'm just getting to write the review now… because… life.)
Orega is the Land of Many Waters…. where marriage is illegal… but High Prince Maxos doesn't care and has his eyes set on High Queen Eilyn of Orega. What will Eilyn do?
I really enjoyed the plot twist! The only reason – my one criticism – for not giving this 5 stars… is that I wished there was a glossary. Teshelle uses different words to depict time (day and year) and magic. Without a glossary, it took a little bit to realize.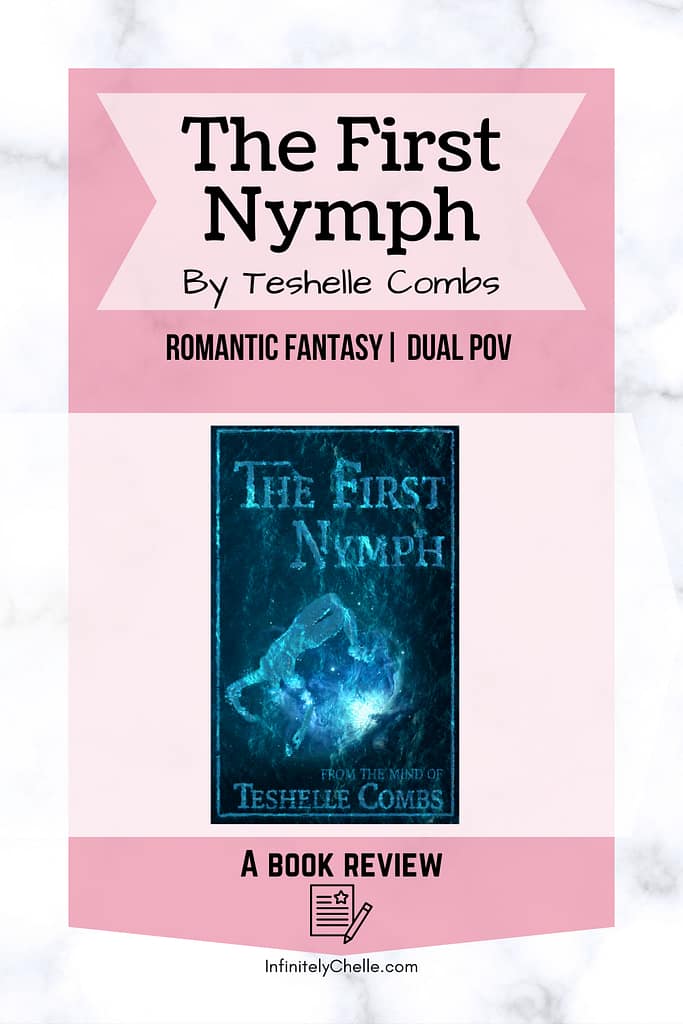 Magical realms and beings. Royalty. Friendships and betrayal. Love.
This story…. *chef's kiss*
Read it. Do it.
Ever wonder what happened to your favorite Disney characters after their happily ever after? Disney fans will enjoy this dark retelling!
Read More »
The eager bibliophile in you has accepted numerous ARCs and now you don't know when you're supposed to have which book reviewed by which date.
Read More »