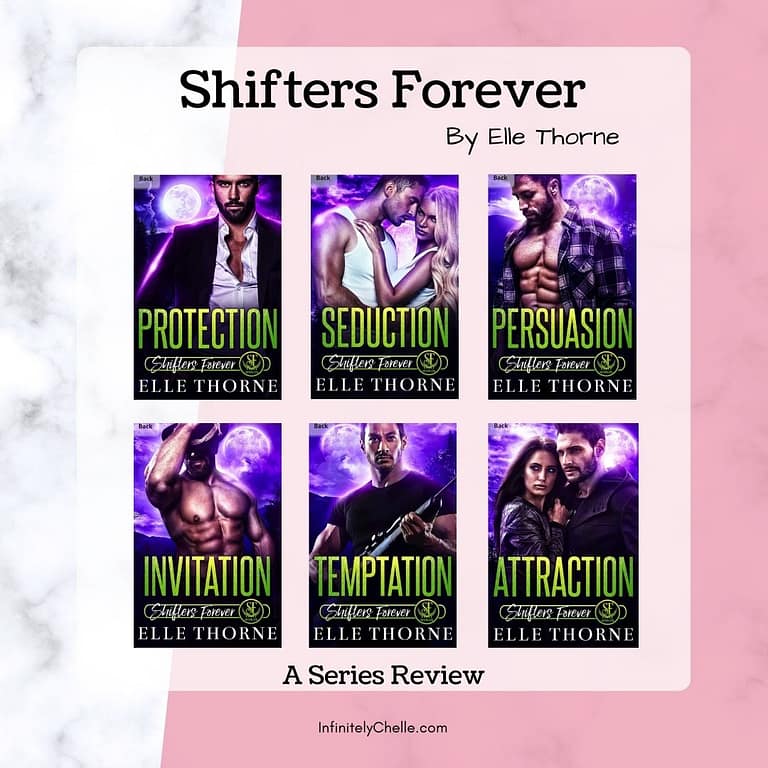 Shifters Forever series by Elle Thorne
Author: Elle Thorne
Published: June 2015
Publisher: Barber Borders Press
Narrators: dual POV
Genre: Paranormal romance
Goodreads rating: 4.12
Amazon rating: 4.4
This series takes place in the mountains of Bear Canyon Valley. We follow the story of 6 bear shifters and their fated mates! 
This is the first time I've read Elle Thorne's work. I must say that I really enjoyed them! I actually enjoyed them so much that I wish that each book was longer. Much longer! None of the books went past 200 pages.
I believe she could've totally expanded each book. I felt like each book was only a handful of series instead of the 20 (random number I picked) it could've been. That is a compliment on its own. I enjoyed her writing so much!
I'm pretty sure that this series was my first bear shifter books. And oh-em-gee shifter cubs!? *loses my mind* 
This is the first time I've read shifter bonding and mating from the non-shifter's POV.
Shifters Forever is part of Elle Thorne's Shifters Forever World series. The Shifter Forever Worlds contains ELEVEN (11) different shifter worlds in the same universe. I can't wait to read them. A quick glance showed that the other shifter worlds contain grizzly bears, polar bears, elementals, white tigers, and wolves!
So if you like shifters, protective alphas, revenge, fated love, and second chances… give this series a try!